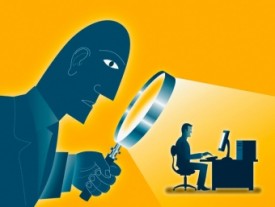 You're probably aware that your internet service provider (ISP) monitors what you do on the internet, the sites you visit, the type of activity you take part in, the files you download. They do this for reasons of traffic management and usage monitoring and most users do not notice any detrimental effects.
The whole issue of your privacy online is kinda forgotten about and ISPs generally try to respect your privacy unless you break the law or transgress their TOS in some way.
However, that is likely to change in the very near future as governments around the world seek, not only to gain more control of the internet but to snoop on what their citizens are doing on the web.
Despite, recent online victories in forcing the US government to back down over SOPA , Obama's administration are once again looking to ISP monitoring. A few weeks ago, the White House struck a deal to give corporations private powers to shut down your internet connection (after "six strikes" without due process or judicial review), completely in secret. Obama's internet would let private companies block sites and turn off our web connections.
Meanwhile the UK government is on the point of introducing legislation that would allow the intelligence services to see which websites someone had visited with ISPs required to give intelligence agency GCHQ access to the information on demand. And they not only track which websites you visit but also your Facebook, Twitter and other social network accounts. They not only want to know what you do but who you do it with.
As a result more and more people are turning to VPN services to protect their privacy online. With a virtual private network (VPN) you connect to the internet via a remote server and as all data communication is encrypted your ISP cannot track your browsing session.
VPN Service Rating Table
*12 month plan
GD Star Rating
loading...