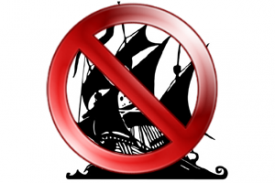 The BitTorrent protocol is used for peer-to-peer file sharing used for distributing large amounts of data over the Internet. Rather than downloading a file from a single source server, the BitTorrent protocol allows users to join a "swarm" of hosts to download and upload from each other simultaneously.
Users find a torrent of interest, by browsing the web or by other means, download it, and open it with a BitTorrent client.
Many software games, especially those whose large size makes them difficult to host due to bandwidth limits, extremely frequent downloads, and unpredictable changes in network traffic, will distribute instead a specialized, stripped down bittorrent client.
However, despite loads of legitimate uses of the bittorrent protocol, many people have used torrents to upload and download copyrighted material such as films and music. Indeed, due to many reasons of copyright infringement or bandwidth abuse, not everyone embraces this convenient way of sharing files.
As a result many search engines and internet service providers (ISPs) restrict or block access to torrents making it difficult even for those using torrents for unquestionably legitimate purposes.
Because of this people look to anonymity solutions like a virtual private (VPN) to avoid getting caught up in any controversy or legal witch hunts.
A virtual private network (VPN) will not only hide your IP address but will also mask all your traffic in and out preventing your ISP or other admin from identifying the type of traffic over your connection.
VPN Service Rating Table
*12 month plan
GD Star Rating
loading...
Bypass Torrent Blocking

,