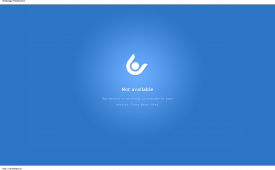 Following the widely publicised arrests of the crew at Megaupload and the forced shut down of other similar sites there has been some pretty extreme measures taken by various cyberlocker sites in response.
Cyberlockers are 3rd-party file-sharing services and are sometimes known as file hosting services. Basically anyone can upload any files they want to the cyberlocker for safekeeping and they can then privately download whatever contents has been put in those folders. Lockers can then be shared with friends which is more convenient than sending file attachments and these cyberlockers are very useful for transferring documents and photos between friends.
Of course some people used their lockers to house large movie and music files and it has become common practice for people to share copies of .avi movies and .mp3 songs through their cyberlockers. And it was this that has become a concern for copyright authorities, particularly those in the US.
Since the recent shut downs and arrests some cyberlockers have either closed their doors or mass deleted thousands of files which has naturally caused uproar among the user base. Others, like uploaded.to have now excluded US users from even accessing their site.
So, if you have a US IP address you can forget all about trying to get at your files on uploaded.to unless you use a bit of smarts.
You could try a web proxy to get a different IP address but you can forget all about downloading files via one of those. No, what you need is a good VPN service, one that secures and encrypts your net connection whilst hiding your IP address. Simply connect via one of the VPN's non-US servers and you are good to go.
VPN Service Rating Table
*12 month plan
GD Star Rating
loading...